BOOOOM! Enebeh. :))
Sa FB naman. :)
1/1


iFLY♥
Charmaine Jellanie O. Ramos.

"I'm just a simple girl. Skinny. Short. One of the parawhores. I'm obesessed with the color blue. I still watch a lot of cartoons. Sometimes I feel people are so judgmental. I have my own opinions and perspectives in life. I know what shame and guilt feels like. And Jesus is my savior."

I'm studying at De La Salle University-Dasmarinas, taking up BS-HRM.

Feel free to follow. :)

Certified BLOGGER.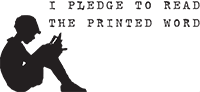 Random Links,
facebook.com/imyourwondergirl
twitter.com/JellanieRamos
thegirlwhotriedtobe.deviantart.com
LINK FOUR
I'm following: